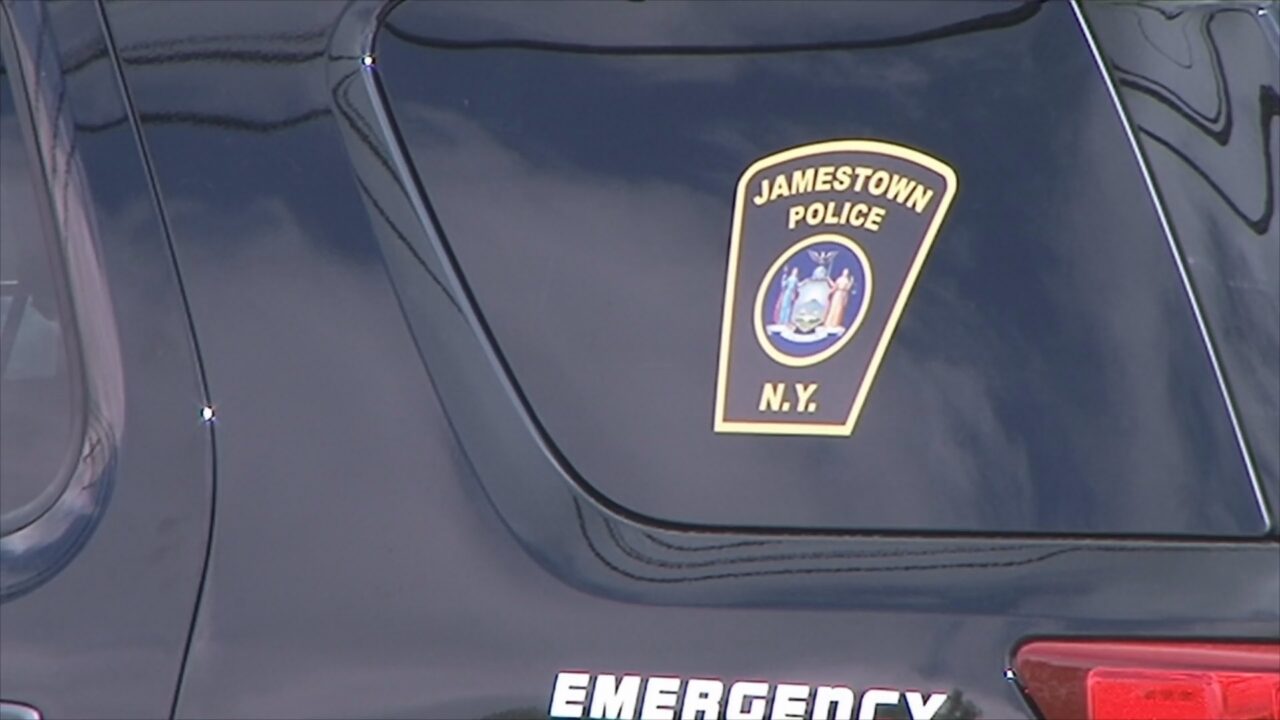 JAMESTOWN – An 18-year-old is facing charges following a large fight in the area of 50 E. 8th St. Monday at 2 a.m.
Jamestown Police said officers were dispatched to the scene for a large crowd fighting in the street.
Upon arrival, police were able to disperse the crowd, but officers noticed several smaller groups form and begin moving west though the area.
Around 20 minutes later police observed numerous people in the back yard of a Cherry Street address. The homeowner advised officers the group was unwanted.
As police detained a male subject within the pack, an 18-year-old female quickly approached them. The woman allegedly bumped an officer with her body.  Police said she then continued to walk and pulled away from the officer.
Police said the officer was however able to gain control and took the female into custody without further incident.
Officers said the 18-year-old was taken to Jamestown City Jail pending arraignment.
She is charged with second-degree obstructing governmental administration.
Police did not identify the 18-year-old female in their report.