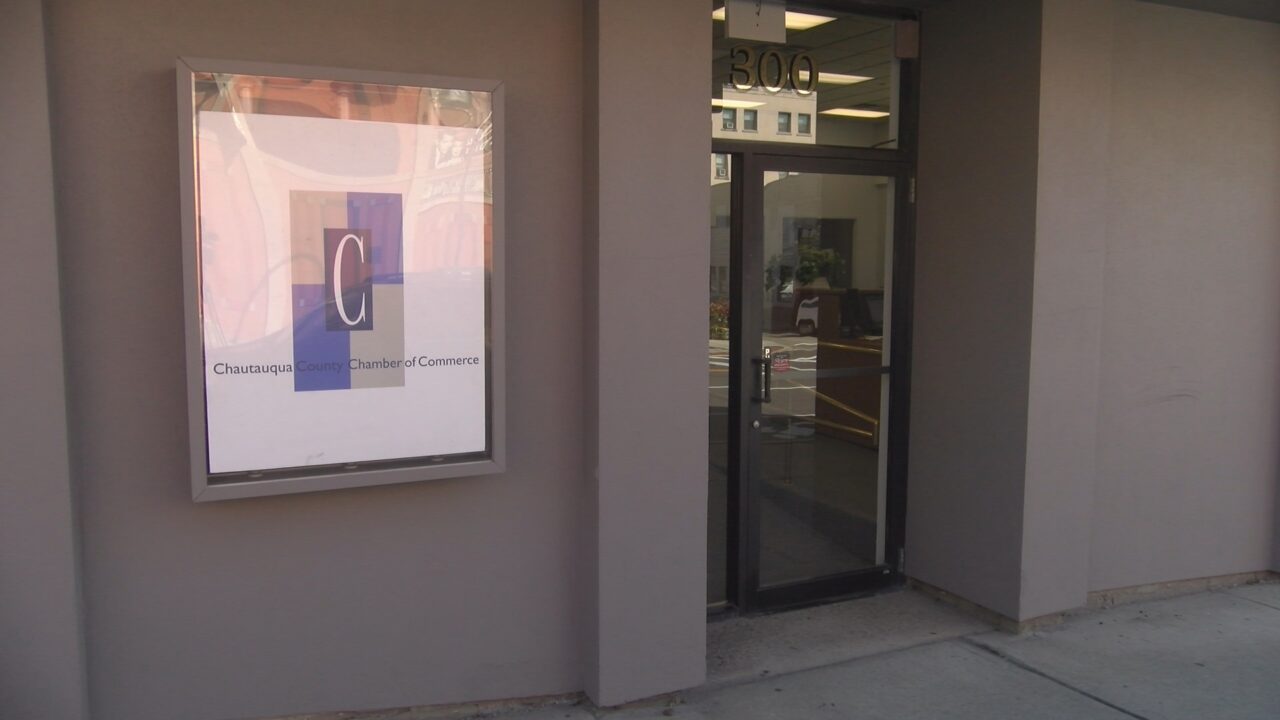 JAMESTOWN – The Chautauqua County Chamber of Commerce has moved its headquarters to Downtown Jamestown.
Chamber officials announced Monday they have moved from Jamestown Community College's Campus to the former Lucille M. Wright Air Museum building at 300 North Main St.
Chamber President and Chief Executive Officer Todd Tranum said the move aims to better serve the business of the area by being in the city of economic activity.
"While it will take a little time for the dust to settle from our Jamestown move, we envision this new office space in the heart of downtown as a welcoming and professional space to provide information and business services," said Tranum. "We trust this will strengthen our partnerships with entities such as the Chautauqua County Visitors Bureau and Jamestown Renaissance Corporation, and will help us to better serve our members."
Tranum said the chamber is also moving their north county office to a more centrally located point in Downtown Dunkirk.
He thanks the Gebbie Foundation and National Comedy Center for their efforts in facilitating this move. The NCC is the owner of the former Lucille M. Wright Air Museum building.
A grand opening will be scheduled once the Chamber offices are more settled. Tranum says the company's phone numbers have remained the same.