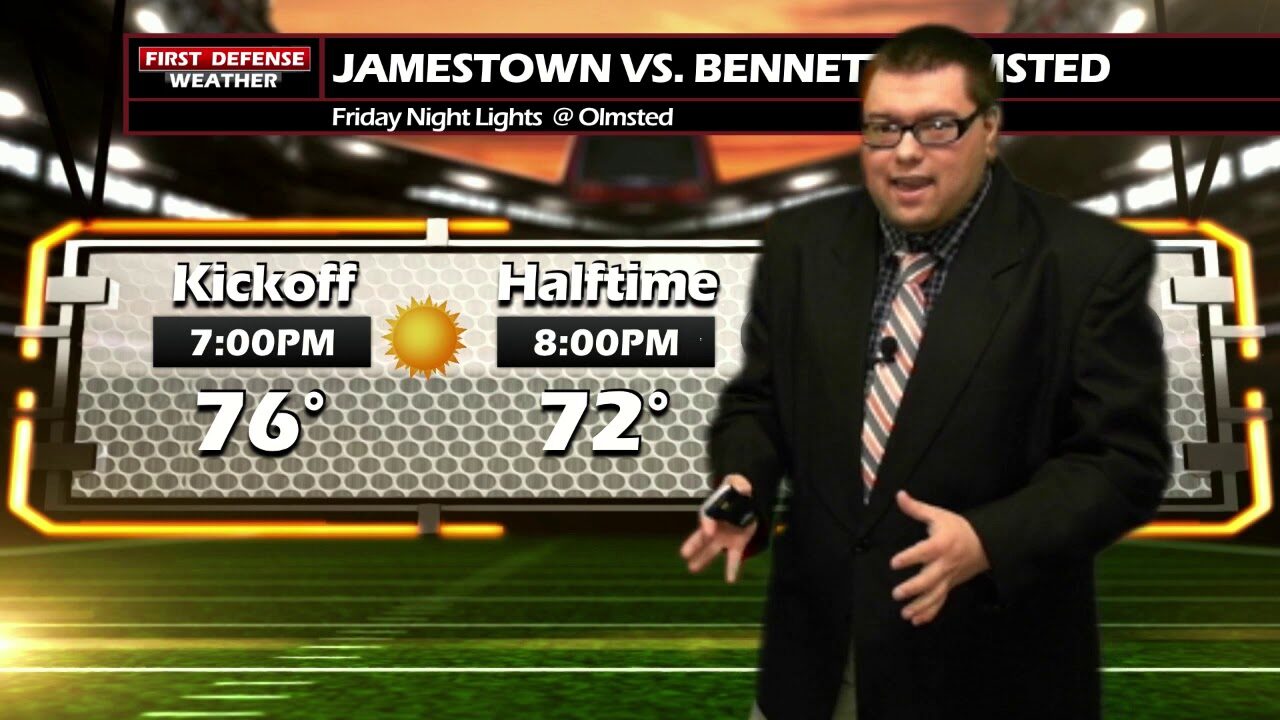 JAMESTOWN – The days might be changing but the weather isn't anytime soon. Lots of sunshine and nice temperatures will round out the summer with a limited chance for rain early next week.
High pressure is parked over the northeast and that ridge just will not move over the next several days. As long as we are under the influence of High pressure, days will be sunny with maybe a few high clouds, and clear and cool nights. This will take us all the way through the weekend.
Things are looking great for JHS Variety Football game against Bennett/Olmsted Friday night for Friday Night Lights in Buffalo. Temperatures around 76 at kickoff, dropping to around 70 by the 4th quarter. Lots of sun early, mainly clear through the evening.
We had talked about the potential for a coulee showers Sunday afternoon. However, newer data suggests that rain will not arrive until Sunday night through the day on Monday. The day on Monday will not be wash by any means with some partial sunshine in between.
On Tuesday, we will return to mostly sunny skies and temperatures in the lower to mid 70's.
WNYNewsNow is a proud Ambassador for the NOAA Weather-Ready Nation program.