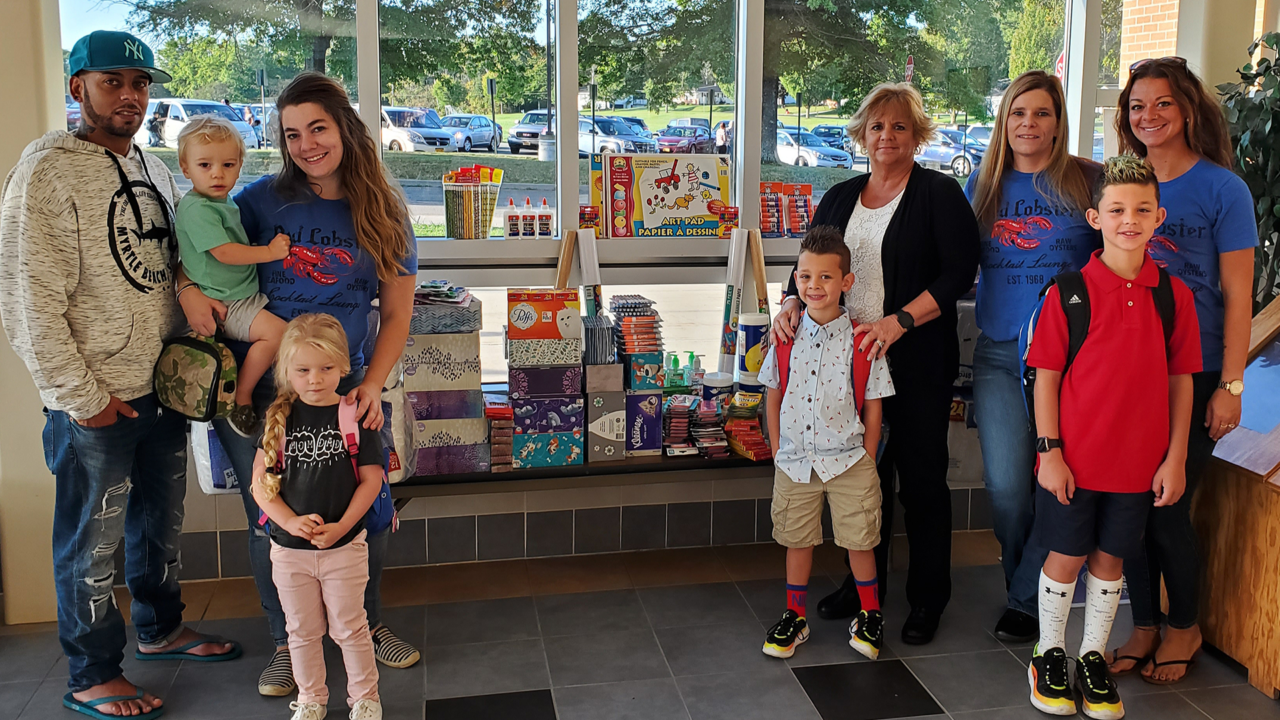 JAMESTOWN – Staff at Red Lobster in Lakewood recently helped some students at Jamestown Public Schools transition into the fall school year.
The staff donated $560 in school supplies to MJ Fletcher Elementary School with the goal of helping children in need.
Elizabeth Fred, Lakewood Red Lobster's Restaurant Manager, told WNYNewsNow staff partook in several dress down days in August to raise the money.
Fred asks customers to inquire about the "Red Lobster Caring for the Community" program during their next visit to the restaurant.
She also thanked her crew for their generous donations.