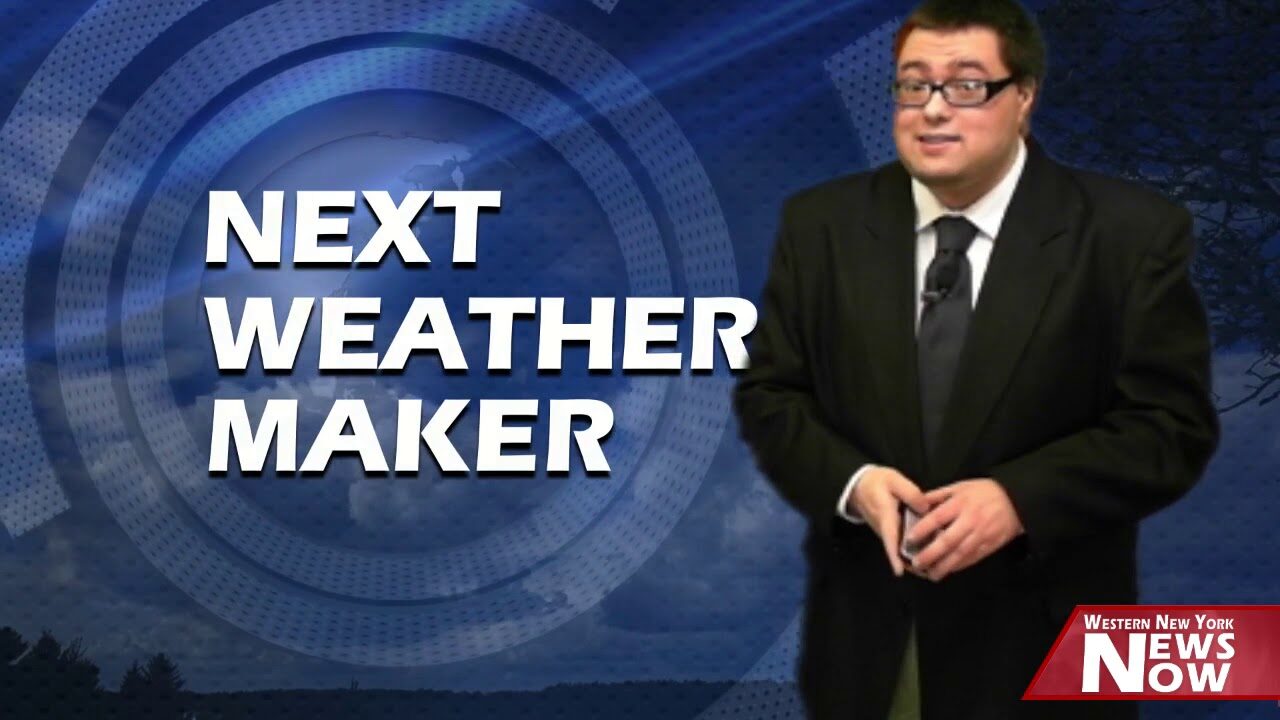 App users, tap here to watch video.
JAMESTOWN – After Sunday's very warm day, we're back to reality as rain showers will continue throughout the day and staying quite chilly. We may mix in a few wet snow flakes tonight before high pressure returns for the rest of the week.
The most widespread rain has tapered off for this afternoon with scattered showers in the wake of that. The winds are also up today so expect gusts around 25 to 30 MPH. Temperatures will fall through the afternoon; ending the day 34 on the highest hills to 39 near the Lake Erie shoreline.
As another Cold front moves through tonight, there is the potential for a rain/snow mix overnight into the morning hours. However due to the rather wet nature of the snow, there should be very little to no accumulation. If anybody happens to see anything stick, it will be on the hills where a light coating could be possible. Lows 31 valleys, 35 lakeshore.
A few rain and snow showers are possible early on Tuesday before becoming mostly cloudy for the afternoon. It will not be as breezy but some fog could be possible through the day. Highs 40 to 47.
High pressure returns to the region which will dry us out through the remainder of the week with partly to mostly sunny skies. The temperatures will also respond to that high as well, slowing climbing through the 40's before making it back into the mid 50's by Saturday.
A weak Cold front sneaking by Saturday night and Sunday may trigger off a few showers during that period but it looks like we will remain seasonable on Sunday with highs in the lower 50's.
WNYNewsNow is a proud Ambassador for the NOAA Weather-Ready Nation program.