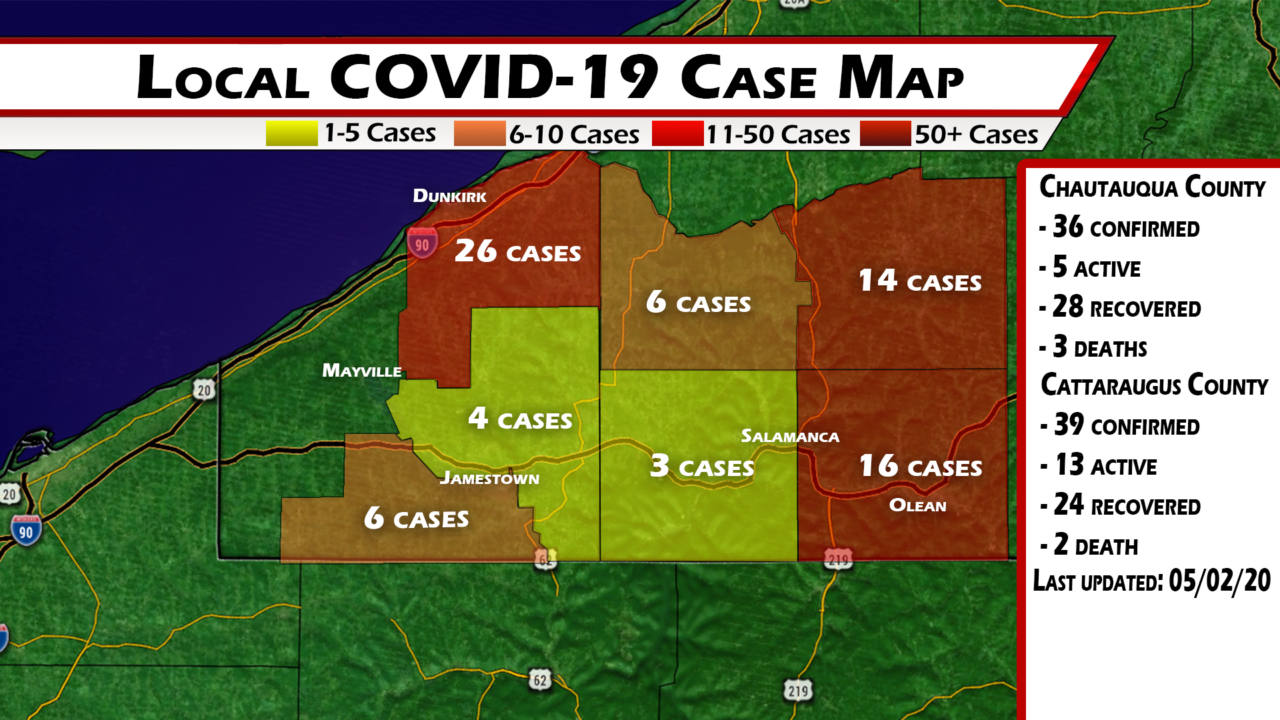 LITTLE VALLEY – Two new cases of COVID-19 were reported in Cattaraugus County on Saturday.
The Cattaraugus County Health Department says the 38th case involves a male resident who lives in the northwest part of the county.
The man, officials say, first became ill on Monday after having travel history to Buffalo for his employment.
"He was tested (on Thursday) after being symptomatic because he has two family members that are healthcare workers," said officials.
The 39th confirmed case is a woman living in the northeast part of the county who works at a nursing home in Buffalo. She was tested negative for COVID-19 on April 22.
"(She was) asymptomatic for the most part except for a dry cough," explained officials. "She was retested on April 30 since testing was offered for healthcare employees, and her test results on May 1 indicated that she was positive for COVID-19."
The department has now begun a contact tracing investigation in both cases.
No new cases of COVID-19 were reported in Chautauqua County on Saturday.