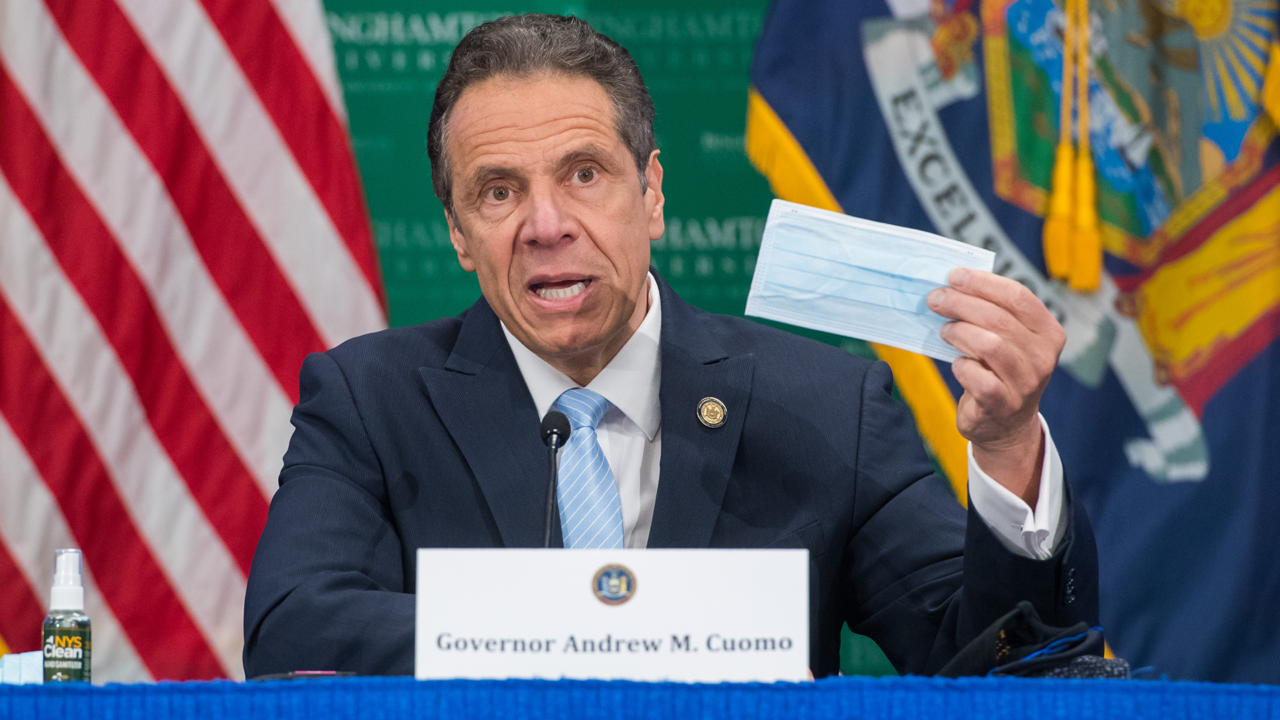 App users, tap here to watch video.
JAMESTOWN – Warning that the state isn't out of danger yet, New York Governor Cuomo is urging New Yorkers to wear masks out of respect for essential workers amid the COVID-19 pandemic.
During his daily briefing Tuesday, Cuomo recounted a tense conversation about masks he had with a man while on a recent walk with his daughter.
He says people should be aware that masks, which are worn to reduce the wearer's chance of infecting others, are a sign of respect to everyone they walk past, as well as to workers pulling society through the outbreak.
"This mask says, 'I respect the nurses and doctors who killed themselves through this virus to save other people. And I respect the nurses and the doctors, so I'm not going to infect anyone or allow anyone else to be infected unnecessarily so I don't cause more stress on the nurses and the doctors,'" Cuomo said.
New York requires people to wear face coverings when in close proximity to others in public. As people grow wearier of the extended lockdown, some complain that requirement infringes on individual liberty.
Cuomo instead stressed "reciprocal responsibility" as some upstate areas prepare to start phasing in economic activity this week.
The Associated Press contributed to this report.