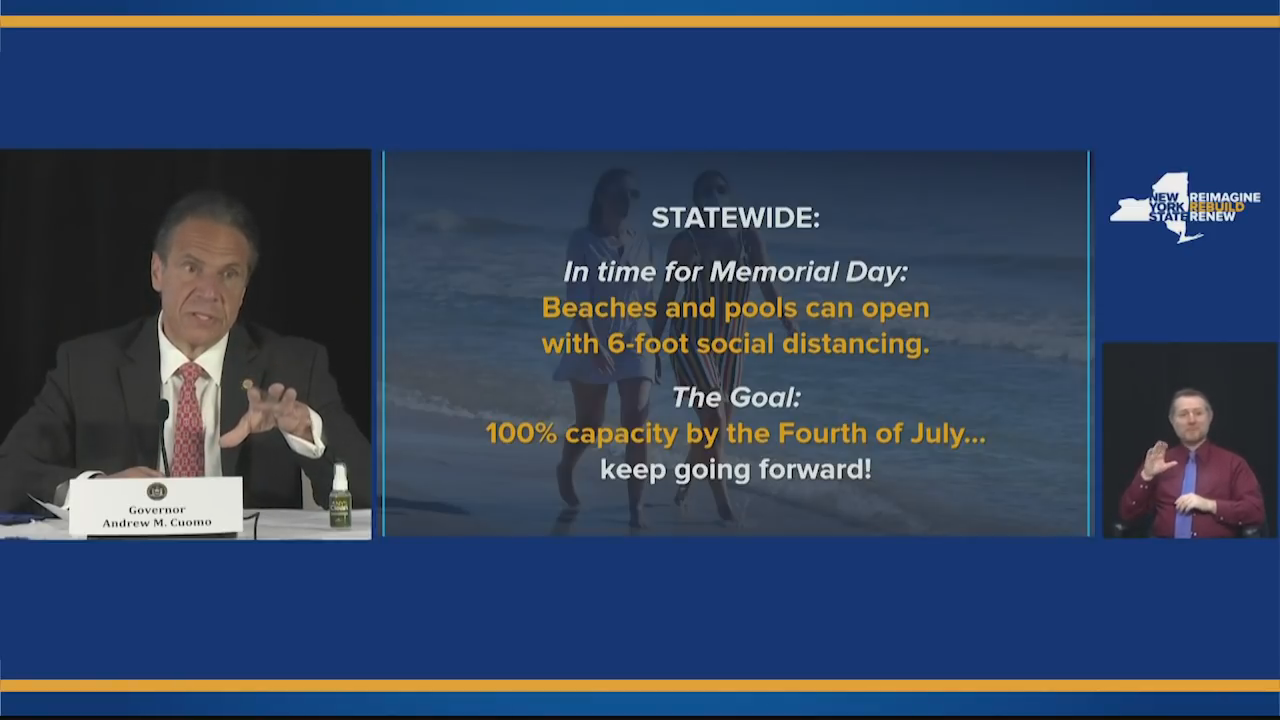 BUFFALO – Public beaches and pools in New York will reopen just in time for Memorial Day Weekend.
That's according to Governor Andrew Cuomo who announced the news during a briefing in Buffalo.
He says six-feet of social distancing will be required, adding that as the COVID-19 numbers "trend in the right direction" more venues will be able to open up.
Cuomo says if the data continues to improve, then public beaches and pools specifically could be full capacity by the Fourth of July.
"If the numbers keep going the way they are going, we're going to be able to do that," said Cuomo. "We would actually be able to have a normal summer, finally, in beaches and pools, and that is what we are striving for."
The Governor says the state's COVID hospitalization numbers are the best since November, with the seven-day average infection rate continuing to decline.
Cuomo also announced that 50 percent of New Yorkers ages 18 and older have completed the COVID-19 vaccine series so far.