App users, tap here to watch video report.
JAMESTOWN – Over one foot of snow fell in rural parts of our area overnight Monday after heavy lake effect snow fell in our region.
The National Weather Service in Buffalo reports nearly 17 inches of snow fell in the Town of Cattaraugus in Cattaraugus County.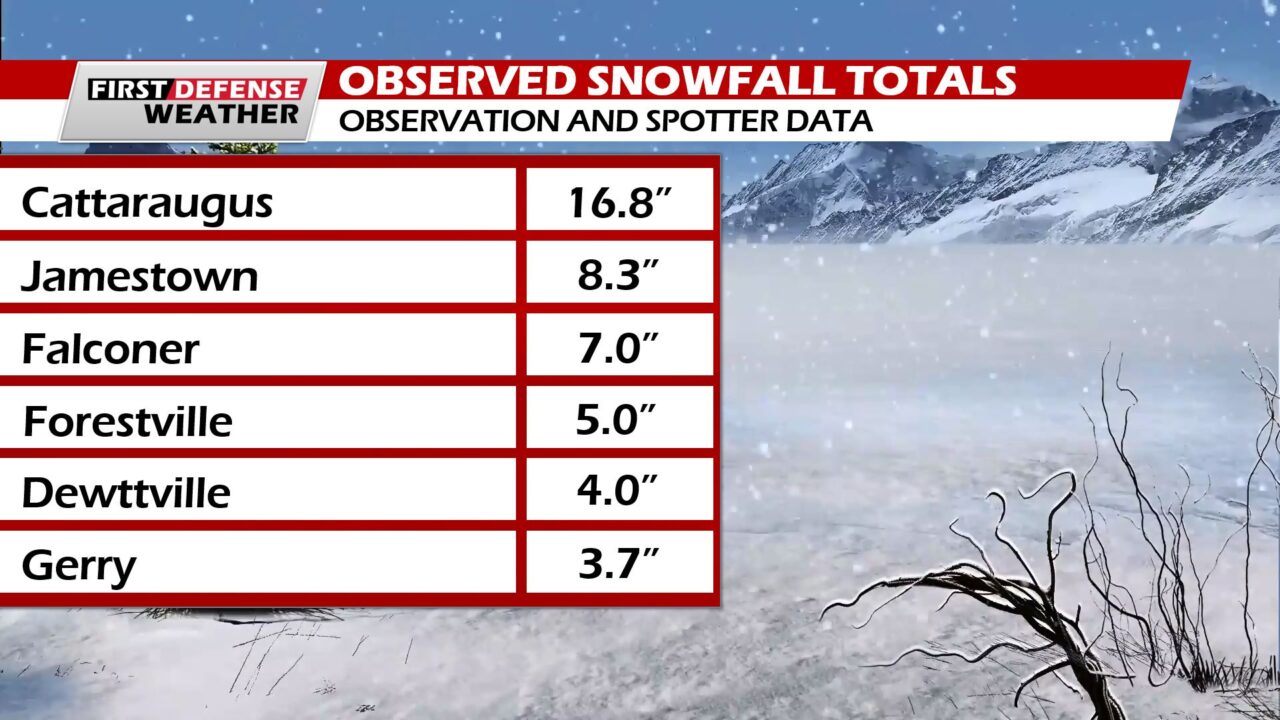 As for the Jamestown area, weather watchers report over 8 inches of snow fell.
The wintery weather caused white out conditions overnight, with First Defense Weather's Mitch Bellinger reporting blowing snow and snow-covered roadways along Route 60 near Cassadaga late Sunday.
The winter weather contributed to several crashes throughout Chautauqua and Cattaraugus counties.
The 219 North between Route 242 and Cotter Road was closed early Sunday evening as crews responded to multiple crashes.
Several crashes have also been reported throughout Chautauqua County on Monday morning.
Due to the weather, Jamestown Public Schools is closed Monday. Pine Valley Central was on a two-hour delay as well.