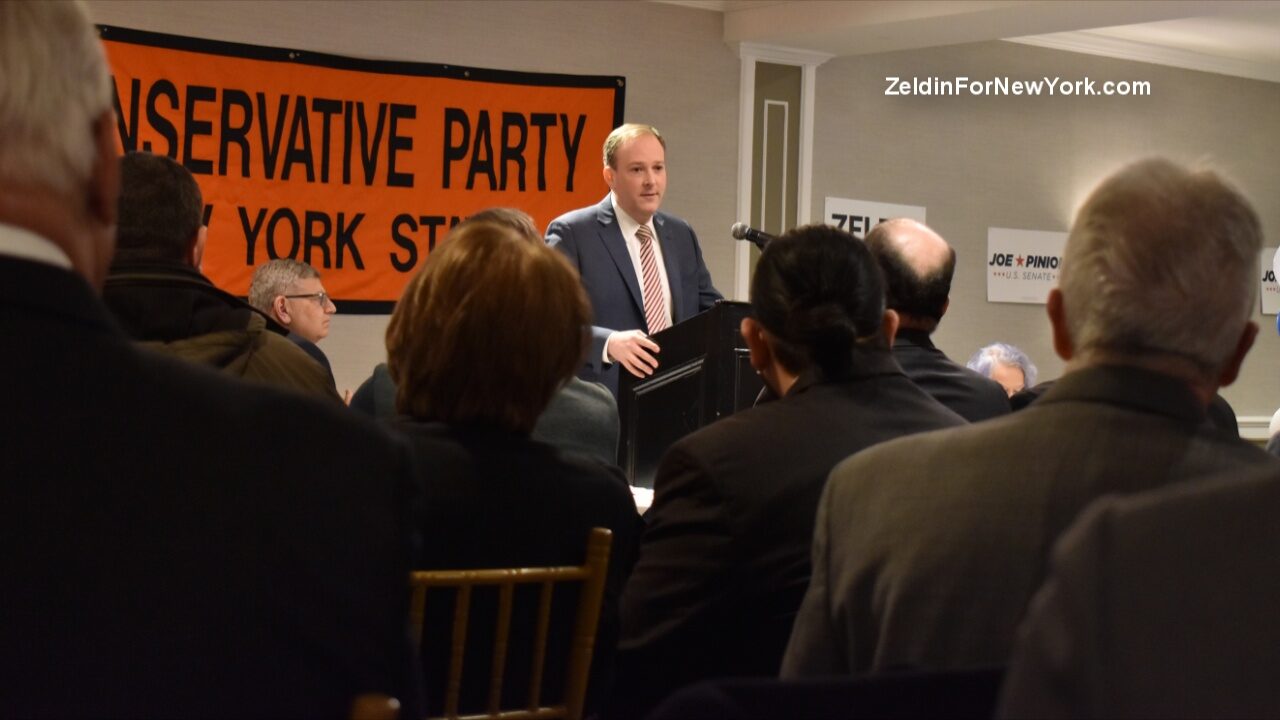 NEW YORK – The presumptive Republican nominee for New York Governor has been endorsed by the state Conservative Party.
Congressman Lee Zeldin (R, NY-1) and his running mate and candidate for Lieutenant Governor Alison Esposito was nominated during the party's convention in Westchester County over the weekend.
In a statement, Zeldin said: "over the last 10 months, it's been an honor to earn strong, early support from every corner of our state, especially the principled members of the New York State Conservative Party."
He goes on to say that the current Conservative Party leadership understands that this election is bigger than any one in the fight for "the future of our state, a fight to restore New York to glory, and it is an honor to carry the Conservative Party banner in this battle for the heart and soul of New York."
Zeldin, born and raised on Long Island, served in the U.S. Army before entering politics in 2008. He represented New Yorkers in the State Senate and United States Congress where he currently serves.