App users, tap here to watch video report.
JAMESTOWN – Two people are facing charges after police allegedly recovered a loaded pistol and various illegal narcotics during a traffic stop in Jamestown.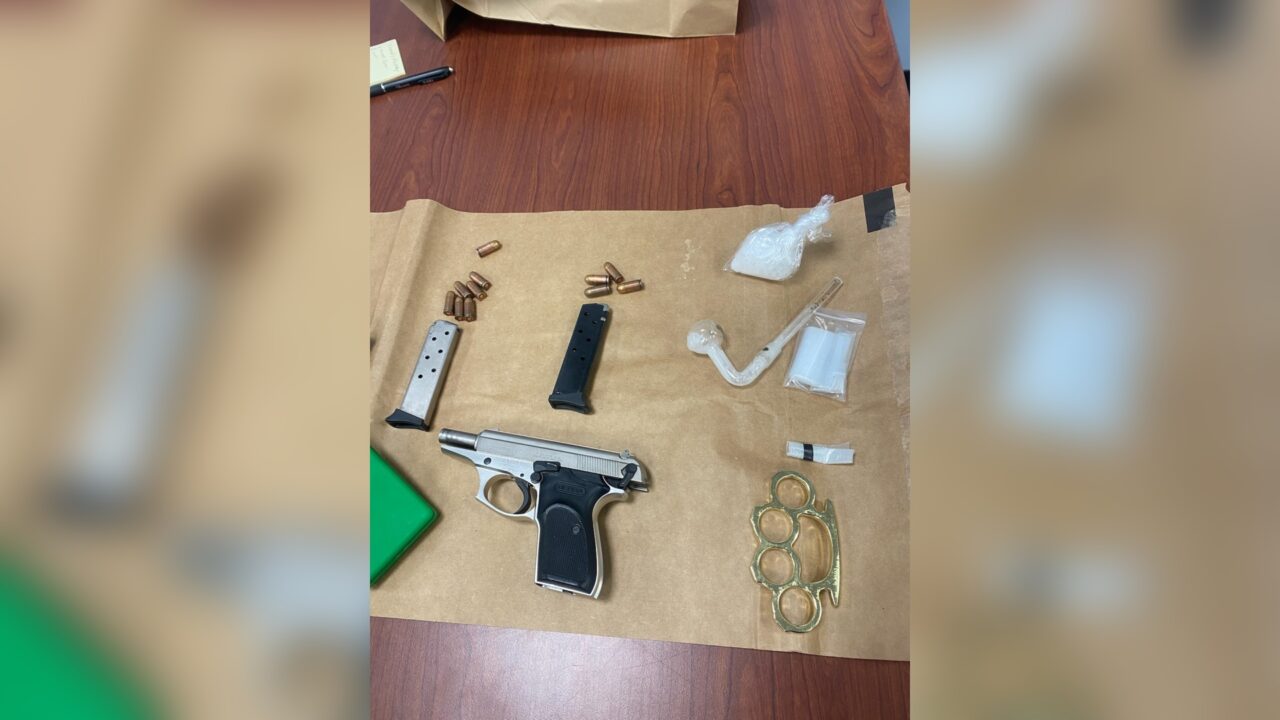 City of Jamestown Police stopped a vehicle in the area of North Main and Buffalo Streets after spotting a expired inspection around noon on Sunday.
Following an investigation, officers allegedly located a loaded .380 pistol and 30.2 grams of a Methamphetamine and Fentanyl Compound concealed in a void under the center console.
The semi-automatic pistol, police say, was reported stolen. Furthermore, the department said they found scales and packaging materials in the vehicle.
24-year-old Dakota Murphy Jr., or Dunkirk, and 34-year-old Joshua Hammer, of Collins Center, NY, were taken into custody.
While searching their person, officer said they also found additional quantities of the drugs in Hammer's possession and brass knuckles on Murphy.
Both face a slew of charges including criminal possession of a weapon and criminal possession of a controlled substance. They were held at the jail pending arraignment in City Court.