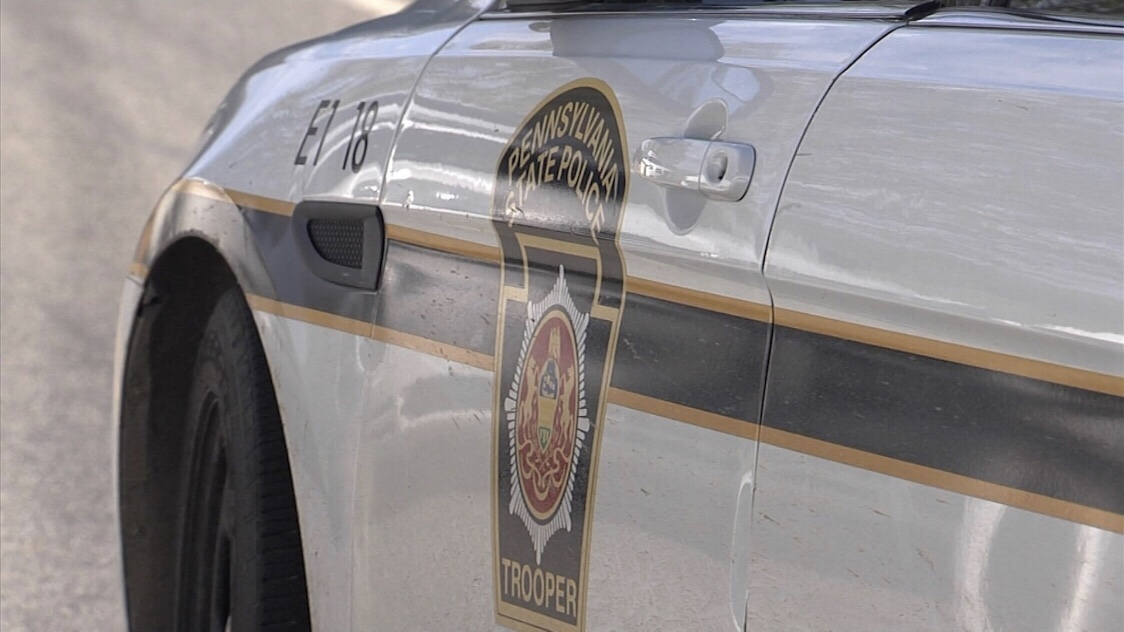 NORTH EAST, Pa. (Erie News Now) – A trooper fired a gun at a truck after the suspect rammed several Pennsylvania State Police vehicles following a crash and high-speed chase, according to investigators.
It started when North East Police Department requested help from troopers for an uncooperative woman following a crash at Grahamville St. and S. Washington St. around 10:35 a.m. Wednesday.
Before troopers arrived, the woman took off in a green Ford F250 at a high speed with North East Police in pursuit. State Police then joined the chase which proceeded through North East Township, Harborcreek Township, Wesleyville Borough and the City of Erie, investigators said.
She then entered a dead-end cul-de-sac on Woodland Ave. in the City of Erie, and troopers and police surrounded the suspect with their vehicles to prevent her from taking off again, State Police said. However, she started ramming several State Police, North East Police and neighborhood vehicles in an attempt to get away.
While the suspect was ramming the police vehicles, a trooper fired his gun at the fleeing vehicle, and the woman was then arrested, according to troopers. She was not injured by the gunfire, but a trooper was treated and released at UPMC Hamot for injuries from the woman ramming the police vehicles.
State Police later discovered the truck was stolen out of New York state, investigators said.
Leah Fulford, 34, of Hamburg, N.Y., was charged with aggravated assault, aggravated assault by vehicle, fleeing and eluding, recklessly endangering another person, criminal mischief, DUI, resisting arrest and accidents involving damage.