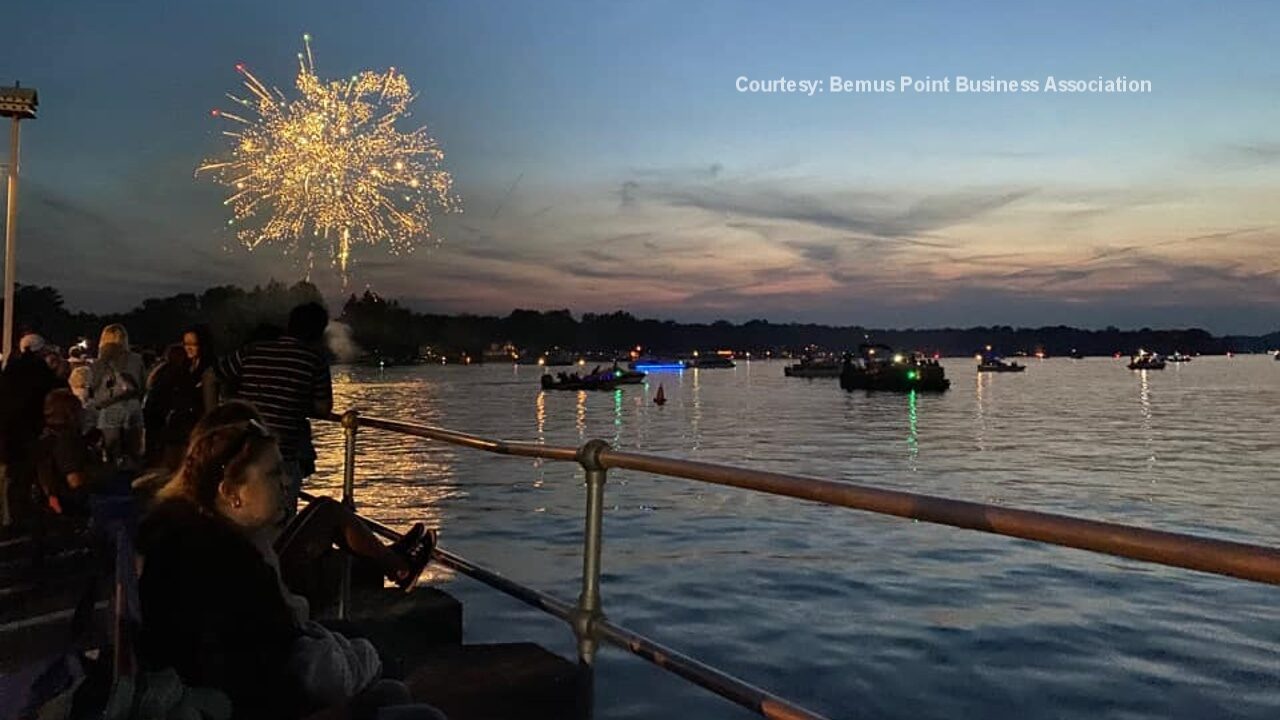 JAMESTOWN – The Independence Day Weekend is packed with events, from fireworks shows to parades in Chautauqua County. Here's a list of what's scheduled, courtesy of the Chautauqua County Visitors Bureau.
Cherry Creek will host an Independence Day Celebration on July 2nd. The celebration will feature rides, a parade, car show, chicken barbecue, raffle, music, vendors and more. Rides open 1:00 – 10:00pm, parade begins at 5pm and fireworks at 10pm.
Dunkirk will host a three-day Fourth of July Celebration (July 2nd – July 4th) at Dunkirk Memorial Park that will feature live music, food and refreshment vendors. Festival kicks with the Marauder Trotter Run/Walk at 9:00am on Saturday. Live music starting between 3pm and 5pm on all three days with a Fireworks Display at Dusk on Monday the 4th.
The Bemus Point Firework Show will take place at 10:00 pm on Sunday, July 3rd and can be viewed from every part of the village. Spectators can also enjoy the show from their boats and docks on Chautauqua Lake.
Silver Creek Independence Day Celebration will take place at the lake front area with live music from 6pm-9pm and a fireworks display at dusk.
Mayville's 4th of July Celebration will kick off with their grand parade down Route 394 starting at 10:00am on Monday, July 4th, followed petting zoo, live music, food, games and more at Lakeside Park. Their annual fireworks display will take place at 10:00pm.
Lakewood July 4th Summerfest and Fireworks starts off with the annual Firecracker Run at 9am on July 4th. Vendors will be open from noon to 10:00pm on Chautauqua Ave with live music in the park from 6pm-10pm. Fireworks show at 10pm.
Findley Lake's 4th of July Celebration begins with a chicken BBQ at the Fire Hall starting at noon, followed by their Great Duck Race at 12:30 pm followed by their boat parade at 2pm The festivities conclude with a firework show at 10pm.
Are we missing something? Please send us a email to NewsDesk@WNYNewsNow.com with "event addition" in subject line.