App users, tap here to watch video report.
JAMESTOWN – A sweep for illegal drugs on Jamestown's northside has resulted in several arrests.
Jamestown Police executed two search warrants at 850 and 854 Prendergast Avenue as part of a several-months-long narcotics investigation on Tuesday afternoon.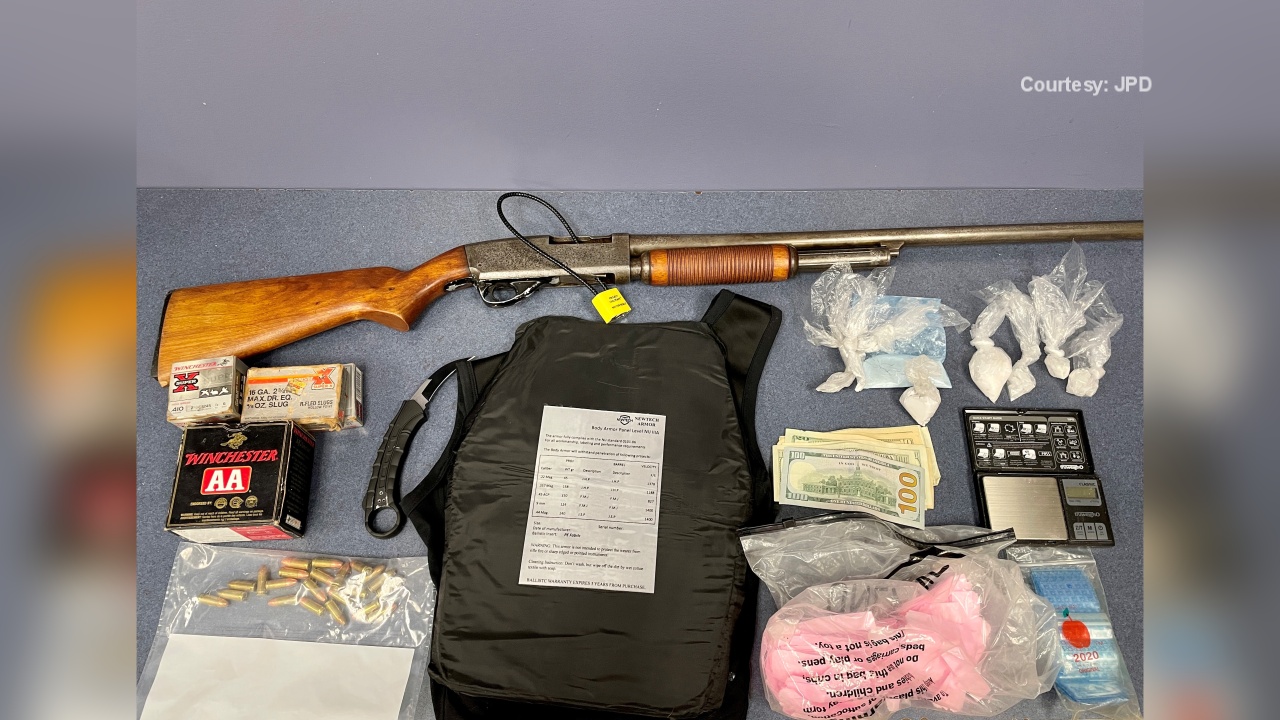 As a result of the drug raid, officers recovered 53 grams of fentanyl, 41 grams of methamphetamine, 30 units of LSD, mushrooms, suboxone, cocaine, scales, packaging materials, cash, a switchblade knife, a 12 gauge shotgun, and a bullet resistant vest.
21-year-old Austin Weatherby, 23-year-old Cora Waddington, 39-year-old Corinna McCreary and 21-year-old Dalton Nuse were arrested and subentry face several charges in connection with the illicit narcotics.
The Jamestown Metro Drug Task Force was assisted by the Southern Tier Regional Drug Task Force, Jamestown SWAT Team and New York State Police, among other law enforcement agencies.
Anyone with information about drug, or criminal activity, is asked to call the Jamestown Police Department Tip Line at 716-483-8477 (TIPS).