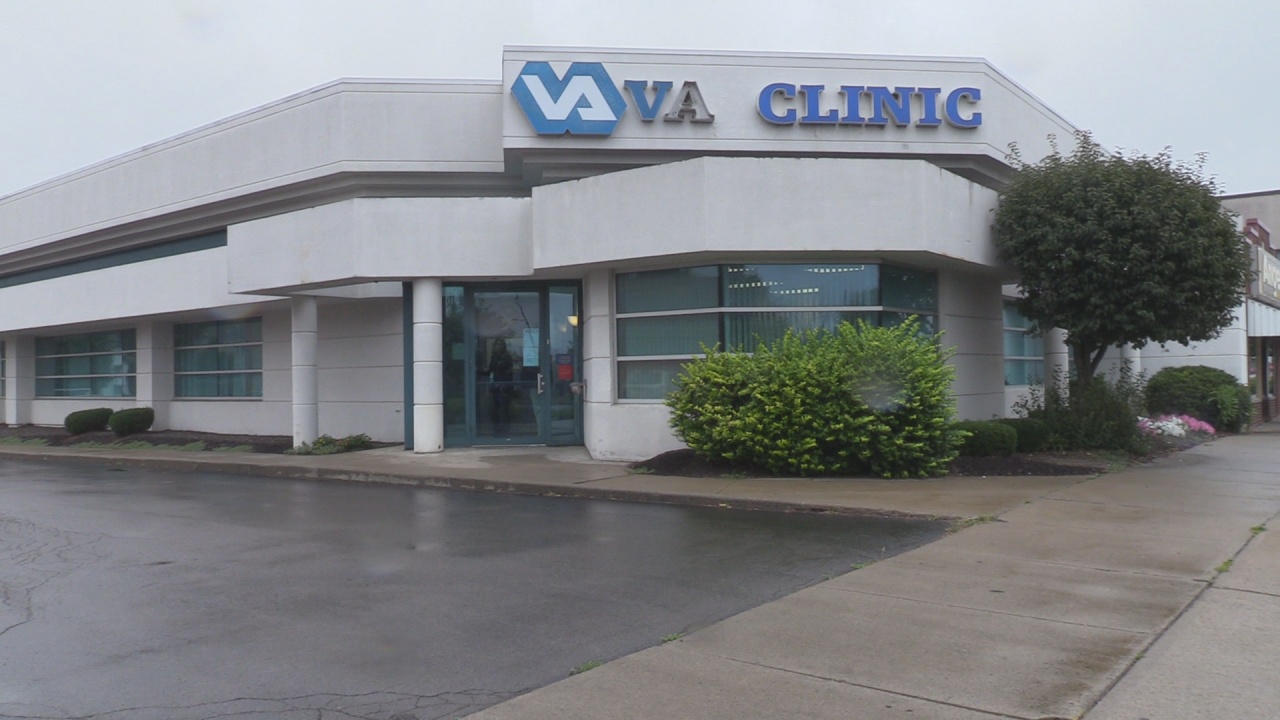 OLEAN, NY (WNY News Now) – New York State Congressman Nick Langworthy toured the Olean VA Outpatient Clinic in Olean yesterday, discovering that the Veteran's Health Center needs more space.
Langworthy toured the center greeting Veterans along the way, hearing their thoughts on the VA and what the Congressman could do while in office. 
He also presented some awards on behalf of the VA for medical professionals who went above and beyond for the Veterans they serve.
During the tour Langworthy noted how cramped the place feels. With a head nurse telling him that office space had to be converted into more exam rooms.
At one point, the Congressman spoke to the clinic's Physical Therapist, stating that he takes care of at least 20 patients a day, double the amount of people an ordinary PT would see.
Langworthy touted how he helped fund the VA and he will look into what it would take to move the Olean VA into a more suitable location.
"It's great to see Veterans come in here, getting services in their community rather than having to go all the way to Buffalo, all the way to Bath, all the way to any of the other facilities that are a much further drive," explained Congressman Langworthy. "So having clinics like this are very important. Seems like they are bursting at the seams a little bit, and they're on the lookout for a little bigger space, so we'll be happy to work with VA officials as they work through that process. I'm not sure what their leasing situation is here but, the message is clear and delivered from the staff that they need more room here. If they need more room here, then that means that the Veterans are getting the care they need   
The tour also focused on the PACT Act, a new law that expands VA health care and benefits for Veterans exposed to burn pits, Agent Orange, and other toxic substances.
More information on the PACT Act can be found on the VA's website.