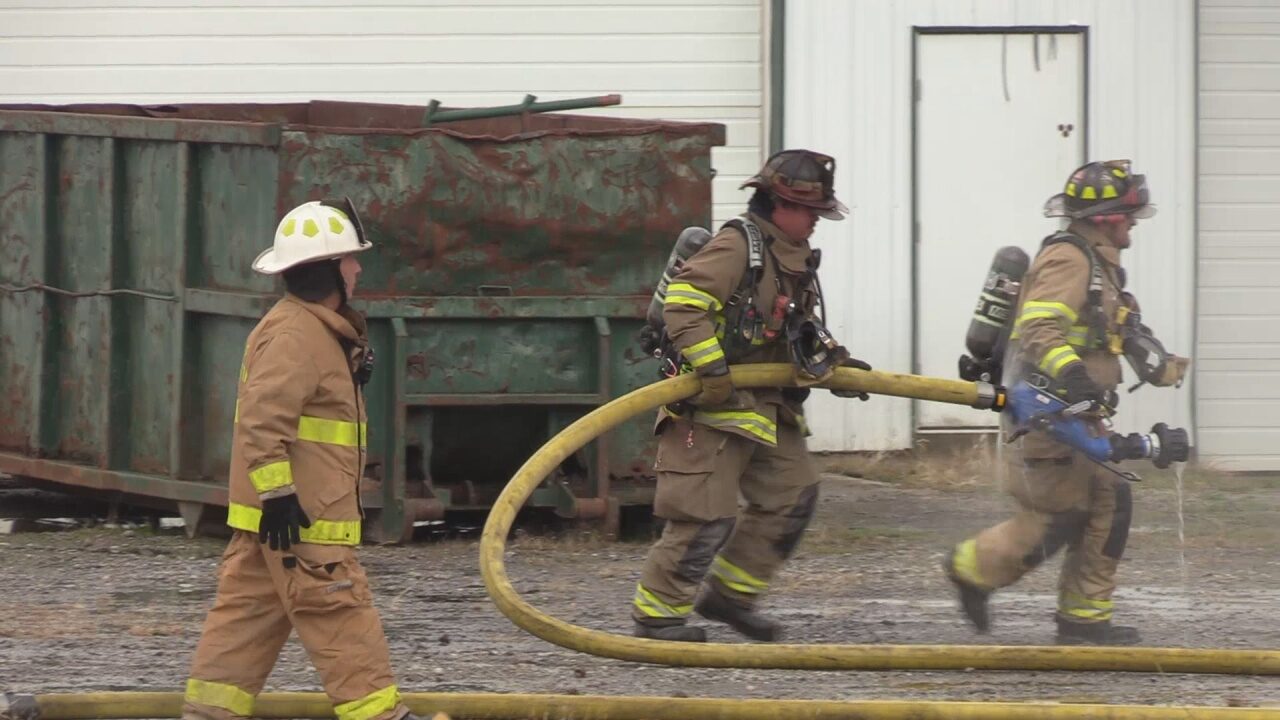 (WNY News Now) – The Dunkirk Fire Department responded to a structure fire at 428 Nevins St. early this morning, finding a vacant one-story house ablaze. No occupants were harmed, and firefighters managed to extinguish the fire, though the house was irreparably damaged.
Dunkirk – At 3:06 am on September 28, 2023, the Dunkirk Fire Department received a distress call reporting a structure fire at 428 Nevins St. Firefighters arrived swiftly to encounter a single-story family home engulfed in flames, with an immediate risk of the fire spreading to adjacent structures. Fortunately, the house was unoccupied, but a person was discovered in an adjacent shed and safely evacuated without injury.
Firefighters deployed hose lines to combat the blaze externally, later entering the structure to confirm it was vacant and to fully extinguish the flames. Regrettably, the house was rendered unsalvageable, leading to an emergency demolition order. Subsequent investigation by Chautauqua County Fire Investigators determined the fire was intentionally set.
One firefighter sustained a minor injury but remained on duty. Assistance was provided by the East Dunkirk Fire Department, CCEMS, and City Code Enforcement, reinforcing the collaborative effort in managing the incident