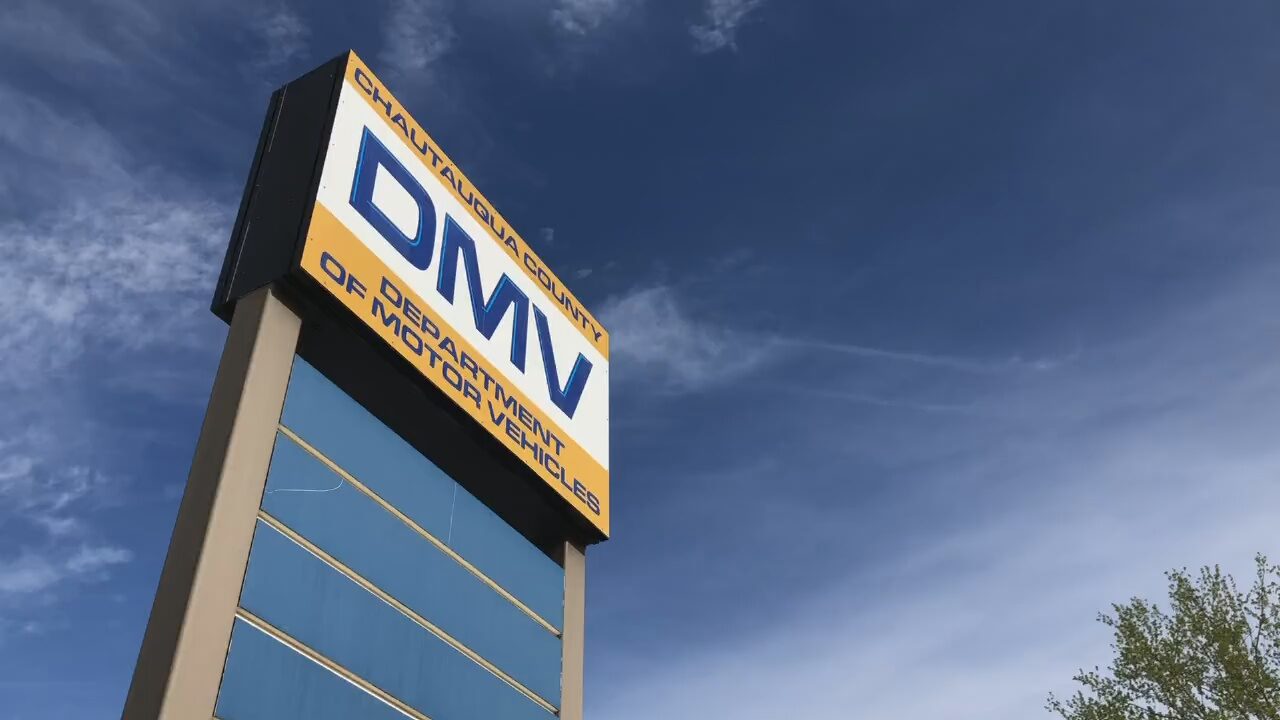 JAMESTOWN – DMVs in Chautauqua County will be reopening for in-person services next week, according to Chautauqua County Clerk Larry Barmore.
Barmore announced Thursday that all three county offices will be open Monday at 8:30 a.m.
The Clerk says customers will be asked to wear face coverings and keep six feet apart. Additionally, in-person visits will be open on a 'first come, first served' basis.
"We will only be doing transactions in-person that cannot be done by mail or drop box. We currently have several employees out on voluntary furlough so we will only be able to serve a few people at a time. Currently we are planning on three customers at a time in Jamestown, two at a time in Dunkirk and one at a time in Mayville," Barmore said.
The Clerk went on to say, "In order to keep everyone at least 6 feet apart we will only take a customer at every other window and only those customers being served will be allowed in the building. All customers will wait their turn in line outdoors. The other employees will be processing work we receive by mail and drop box. We will be taking in-person visits on a first come, first served basis. I considered several ways of taking appointments but they all took a person away from processing transactions."
Below is a list of the transactions that may be done in person. All others are by mail or drop box.
Any transaction concerning a CDL driver's license
Permit testing, license renewals and upgrades for class D, M, and DM licenses.
Non Driver ID cards
Out of state driver's license transfers
Escort driver testing
In Transit plate issue
Name Changes
Driver Abstracts
Residents can still renew their driver's license online if they get an eye test from a doctor.