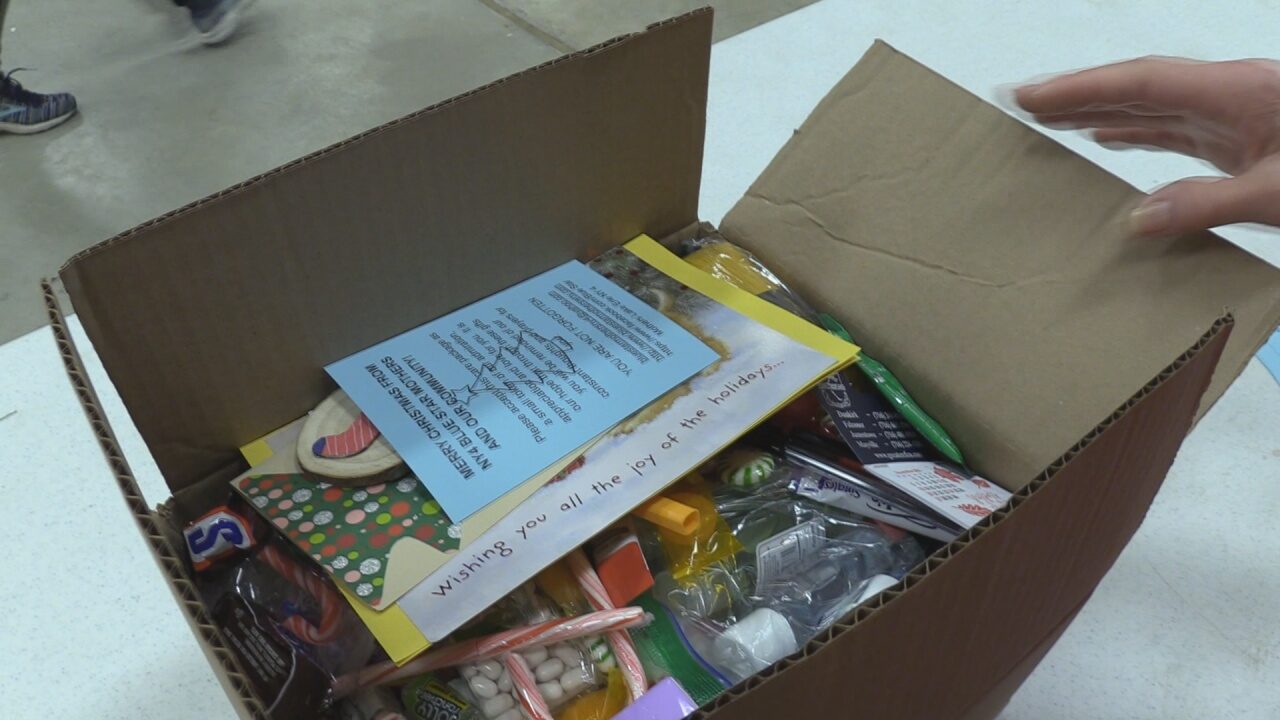 JAMESTOWN, NY (WNY News Now) – The Chautauqua County community turned out to support military mother's during their Christmas care packing drive on Saturday.  
This annual tradition is hosted by the Lake Erie NY Chapter of the Blue Star Mothers of America, where hundreds of boxes were packed during a morning assembly line at Fluvanna Community Church near Jamestown.  
U.S. Military members across the world will receive these care packages before Christmas Day, with local groups, including a New York National Guard troop currently deployed, among recipients.  
Sixteen years ago, when the moms started packing boxes, they sent 38 to troops deployed. Now, the group regularly sends between 800 to 1,000 during the holidays.  
From personal care items, to snacks, to handwritten cards and letters, chapter President Susan Rowley says the boxes are filled with love. 
"They really mean the most, and that's why they (the letters) go in last, so it's the first thing they see when they open the box," explained Rowley.  
At the end of the day, organizers say the effort wouldn't be possible without the help of countless volunteers who lined up to not only donate items in the box, but also, pack the boxes too.  
It's not just community members who assist, but also local businesses too, like JRSC Express who handles delivery, shipping the boxes to soldiers deployed around the world.  
In the end, 955 boxes were packed to be shipped.